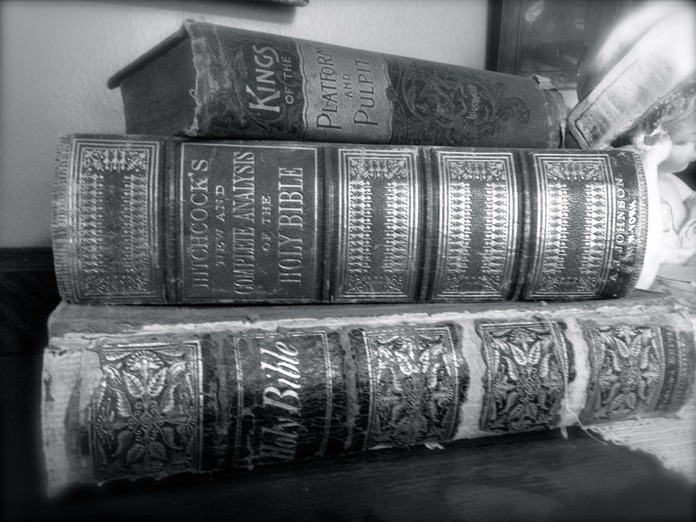 We believe the Church to be a called out and gathered people in covenant with their God; a people, chosen before the foundation of the world by God the Father, a people, redeemed by God through the blood of His Son, Jesus Christ, and a people enlightened, sealed, lead, and empowered by the Holy Spirit. The Church is a people called to serve Him and carry out His will in the earth.
God gathers His people into local congregations where they can practically carry out their service to Him. This service can be seen in the context of three relationships:
• To come together to corporately worship God.
• To work to build the body itself to conform to the image of Christ.
• To preach the gospel of Christ's Kingdom to the world and teach all nations to obey his commands.
1. We hold to the Holy Scriptures as found in the Old and New Testaments of the Bible as our authority for life and godliness. We are humbly submitted to God and His timing in correcting our understanding of the truths expressed in His Word. As a statement of doctrinal belief we acknowledge the Westminster Confession of Faith to accurately present these truths.
2. We believe the Lord leads each church through a body of elders. This body of elders is chosen thru the recognition of the qualifications set forth in the scriptures. The leadership of the elders is to be characterized by loving service, faithful to God and His people. The setting apart of men to lead the church is a commissioning by God. The elders are therefore accountable to God for their leadership in accord with His will.
3. We believe God grants authority to men in His Church in two offices, elders and deacons. Various words are employed for the office of elder, but they imply only one office. A board of elders rules each local church and is referred to as the "Session." The Bible also gives us examples of "councils," the gathering together of a larger body of elders to help with more difficult and far reaching decisions. Paul himself thought it wise to have the gospel he was preaching confirmed by a larger, possibly more knowledgeable, body of men at Jerusalem.
4. We believe God deals with man in the context of covenant. We therefore strive to build up the families within the church. We will also in our life together as God's people, honor the family structure by honoring the father as the head of his household and address the family through him. We will endeavor, in the context of our meetings, to provide an order that will work together with the family order.